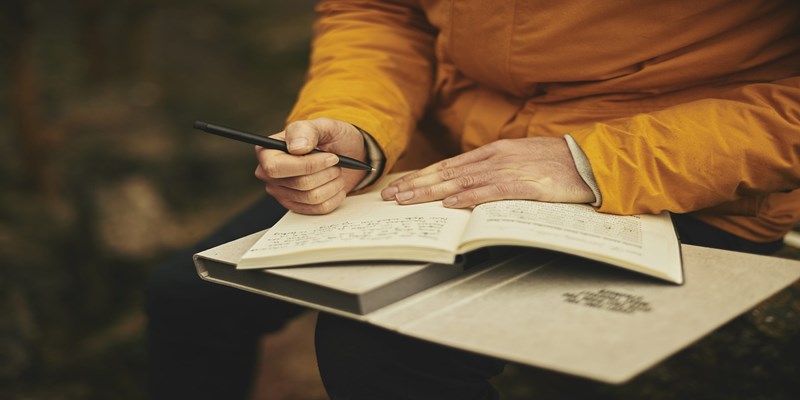 Are you on a quest for the most compelling immigration research paper topics to fuel your academic journey? Look no further. In this comprehensive guide, we will delve into the realm of immigration studies, explore the nuances of crafting an outstanding research paper, and present you with a treasure trove of top immigration research topics. Whether you are researching immigration in America, analyzing legal or illegal immigration, or even considering worldwide immigration trends, we have got you covered. So, let us embark on this enlightening journey together, discovering the perfect research topic that suits your academic interests.
What is an Immigration Research Paper?
An immigration research paper is a scholarly work that investigates various aspects of immigration, encompassing the movement of people across international borders. Such research paper assignments explore the causes, effects, and implications of immigration on societies, economies, cultures, and politics. Immigration research is critical in understanding the dynamics of migration, both historically and in contemporary contexts
How to Choose Immigration Research Paper Topics?
Here are some steps and considerations to help you select the best immigration research topic:
Identify Your Interests
Start by considering your interests. What aspects of immigration fascinate you? Do you have a personal connection or experience related to immigration that you would like to explore further? Your passion for the subject matter will help you stay motivated throughout your research.
Define Your Research Goals
Determine the objectives of your research. Are you aiming to inform, persuade, or analyze? Clarify whether you want to focus on a historical perspective, current issues, policy analysis, or some other dimension of immigration.
Consider Your Audience
Think about your target audience. Is your paper intended for academics, policymakers, or the general public? The level of depth and complexity in your topic should match the knowledge and interest level of your audience.
Narrow down Your Focus
Immigration is a vast field. Narrow your focus to a specific aspect or question within immigration. For example, instead of researching "Immigration in the United States," you might choose "The Impact of Immigration on the U.S. Labor Market."
Review Existing Literature
Conduct a preliminary literature review to see what topics have been explored extensively and what gaps in the literature exist. You want to contribute new insights or offer a fresh perspective on your chosen topic.
Using the steps above you be able to select a topic for your immigration research paper. You can also use the above steps to choose a military research paper topic for your military research paper.
Research Paper Topics on Immigration in America
To help you get started, here are research paper topics on immigration in America:
Chinese Exclusion Act's impact on immigration
Ellis Island and European immigrants
Great Migration: African Americans
Irish immigration in 19th-century politics
Mexican immigration and U.S. labor
DACA's impact on young immigrants
COVID-19's impact on U.S. immigration
Immigration and Nationality Act of 1965
Trump administration's immigration policies
Immigration policies in the Border States
Federal and state roles in immigration policy
Undocumented immigration causes and consequences
Addressing undocumented immigrant issues
ICE raids on immigrant communities
DREAM Act's history and implications
Immigrant acculturation and identity
Language in immigrant communities
Religion in U.S. immigrant communities
Ethnic enclaves and cultural identity
Immigrant labor in U.S. agriculture
Immigrant labor exploitation
High-skilled immigrants and American innovation
Occupational mobility for immigrant workers
Educating immigrant children in U.S. schools
Effectiveness of ESL programs
Affirmative action for immigrant students
Immigrant parents in children's education
Healthcare access for immigrant populations
Immigration status and healthcare use
Mental health in immigrant communities
Immigrant healthcare workers in COVID-19
Racial profiling and immigrants
Immigrant advocacy for social justice
Immigrant detention centers and human rights
Gender issues in immigration and asylum
Immigrant community influence in U.S. elections
Naturalization's impact on political engagement
Civic engagement in immigrant communities
Immigrants shaping American democracy
Top-Notch Immigration Research Topics
Here are top-notch immigration research topics, covering a broad spectrum of themes and perspectives:
European immigration in North America
Chinese Immigration and Transcontinental Railroad
Irish immigration in 19th-century politics
Ellis Island and early 20th-century immigration
Syrian refugee crisis
Central American immigration causes
Global immigration patterns
Technology's role in immigration
Immigration impact on labor markets
Immigration and economic growth
Skilled migration effects
Immigrant entrepreneurship's impact
Multiculturalism in diverse societies
Language and immigrant identity
Immigration's impact on social services
Cultural exchange in immigrant communities
Western countries' immigration policies
Immigration and political ideologies
International organizations and immigration
Immigration and national security
Treatment of refugees at borders
Child migrants' rights
Immigration detention centers
Gender-specific immigration issues
Immigrant health disparities
Immigrant healthcare access
Immigrant health policies
Infectious diseases and immigration
Climate change and migration
Climate refugee resettlement
International agreements on environmental migration
Environmental justice and displaced populations
Immigrant assimilation in host societies
Immigrant education and integration
Religious institutions and immigrant integration
Immigrant language programs
Border walls and unauthorized immigration
Border enforcement's impact on communities
Smuggling networks and illegal immigration
Emerging technology in border security
Legal Immigration Essay Topics
If you are working on an essay related to legal immigration, here are essay topics to consider:
US legal immigration history
Western countries' immigration policies
International regulation of immigration
Legal immigration's economic impact
Family-based immigrant visas
Employment-based immigrant visas
Diversity Visa Lottery
Investor visas and host economies
Cultural assimilation in legal immigrants
Language programs and integration
Education and immigrant integration
Healthcare for legal immigrants
US refugee resettlement program
European asylum policies
Temporary protected status (TPS)
Refugee and asylee human rights
Citizenship through naturalization
Dual citizenship impact
Barriers to citizenship
Civic engagement of naturalized citizens
Legal immigrants in labor markets
Employment discrimination analysis
Temporary work visas
Legal immigrants in high-skilled professions
The vetting process for legal immigrants
Immigration policies and national security
Refugee and asylee admissions
Biometrics and immigration security
U-visas for crime victims
T-visas for trafficking victims
Humanitarian parole for entry
Special immigrant visas (SIVs)
Social services for legal immigrants
Welfare reform and legal immigrants
Legal immigrants with disabilities
Social integration of legal immigrants
UN and immigration regulation
International asylum agreements
Human rights in legal immigration
Diplomacy in legal immigration
Illegal Immigration Research Paper Topics
If you are working on a research paper related to illegal immigration, here are research topics to consider:
US illegal immigration
Western policies
Economic impact
Enforcement strategy
Smuggling
Human trafficking
Smuggling profits
Gender issues
Border walls
Community Impact
Detention implications
Border tech
Undocumented causes
Immigrants in labor
Healthcare
Mental health
Sanctuary cities
State policies
Education
Policing trust
Immigration raids
Mass deportations
Due process
Detention alternatives
Child migrants
Migrant caravans
TPS
DREAM Act
Undocumented workers
Labor exploitation
Dangerous industries
Worker rights
Court cases
Executive orders
DACA impact
Deportation alternatives
Healthcare access
Infectious diseases
Mental health care
Substance abuse
Worldwide Immigration Topic Ideas
If you are looking to explore immigration on a worldwide scale, here are research topics to consider:
Migration history
Immigration policies
Economic impact
Immigration regulation
Syrian crisis
Refugee responses
Camp conditions
Asylum policies
Trafficking trends
Smuggling networks
Labor link
Gender issues
Cultural assimilation
Integration education
Language programs
Healthcare access
Low-skilled labor
High-skilled competition
Informal labor
Work ethics
Identity formation
Religious diversity
Ethnic enclaves
Diaspora impact
Healthcare
Disease control
Mental health
Substance abuse
Immigration rights
Detention impact
Gender in asylum
Immigrant protection
Tech migration
Digital citizenship
Social media
E-Government
Climate displacement
Refugee strategies
Environmental agreements
Displaced rights
Conclusion
In conclusion, immigration research paper topics are as diverse and complex as the subject itself. The choice of your research topic is the first step towards crafting an outstanding paper. We have explored the importance of personal interest, relevance, available resources, originality, and feasibility in the selection process.
Remember, the power of research lies in its potential to shed light on critical issues, drive policy changes, and enhance our understanding of the world. So, dive into your chosen immigration research topic with enthusiasm. If you need help with your immigration research paper, we provide research paper writing help.