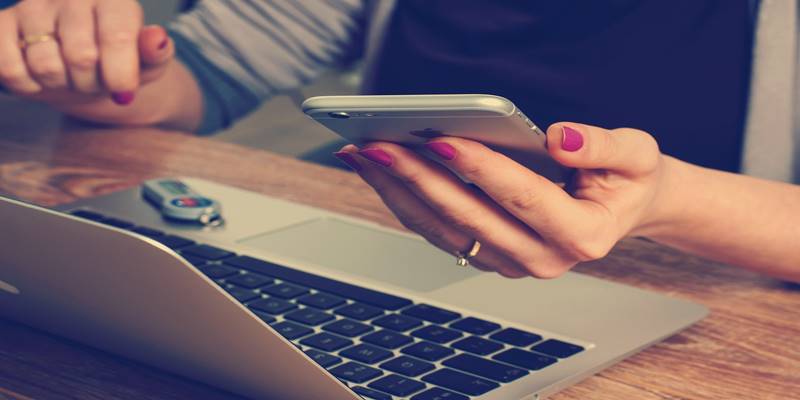 If you are gearing up to write a research paper, you have probably heard that a well-structured outline is your secret weapon. In this guide, we will walk you through the process of crafting an effective research paper outline that will lay the foundation for a stellar paper. Whether you are working on a college research paper or need a research paper outline in APA format, we have got you covered. Let us dive right in.
What is a Research Paper Outline?
A research paper outline is a systematic blueprint or framework that functions as a guide for the construction of your research paper. It delineates the fundamental components, key arguments, and corroborating evidence that you intend to incorporate into your paper. This outline serves as the structural foundation, akin to the skeletal framework of your research paper assignment, facilitating the organization of your ideas
Why is a Research Paper Outline Important?
A research paper outline is important for several reasons, as it serves as a critical tool in the research and writing process. Here are some key reasons why a research paper outline is important:
Organization
An outline helps you organize your thoughts and ideas systematically. It acts as a roadmap for your research paper, ensuring that each section and point is logically connected. This organization makes it easier for both you and your readers to follow your argument.
Clarity
An outline provides clarity on what should be included in each section of your research paper. It defines the scope of each part, making it less likely that you will include irrelevant or off-topic information. This clarity ensures that your paper stays focused and on point.
Efficiency
Creating an outline before you start writing can save you a significant amount of time. It helps you plan your paper's structure and content, reducing the need for extensive revisions and reorganization later in the writing process.
Focus
An outline keeps you focused on your main research objectives and thesis statement. It reminds you of the central argument you want to make, helping you avoid veering off-topic or getting lost in irrelevant details.
Guidance
During the writing process, your outline serves as a reference point. It helps you stay on track and ensures that you cover all the necessary points. If you ever feel lost or unsure about the direction of your paper, you can refer back to your outline for guidance.
Consistency
An outline promotes consistency in your writing style and organization. It helps you maintain a uniform structure and formatting throughout your paper, which is essential for readability and professionalism.
Communication
A well-structured outline communicates your paper's structure and content to your audience. It allows readers to anticipate the flow of your argument, making it easier for them to follow your ideas and engage with your work.
Feedback and Collaboration
If you are working on a research paper as part of a group or seeking feedback from peers or instructors, an outline provides a clear framework for others to review and provide input. This can lead to valuable insights and improvements in your paper.
Revision and Editing
When it comes to revising and editing your paper, an outline makes it easier to identify areas that need improvement. You can evaluate the organization, coherence, and completeness of your paper more effectively with a well-structured outline.
How to Craft a Research Paper Outline
Creating a research paper outline is a crucial step in the research and writing process just like writing a college essay outline for an essay. It helps you organize your thoughts, structure your paper, and ensure that your ideas flow logically. Here is a step-by-step guide on how to write an effective research paper outline:
Select a Compelling Research Focus
Begin your journey by selecting a research topic that not only captures your interest but also aligns harmoniously with the parameters of your assignment.
Clarify Your Research Objective
It is imperative to discern the overarching purpose of your research paper. Will it inform, persuade, analyze, or engage in comparative discourse?
Fathom the Assignment Mandates
Scrutinize your assignment guidelines with precision, paying heed to factors such as prescribed length, formatting styles (e.g., APA, MLA), and any specific prerequisites stipulated by your instructor.
Opt for a Structured Framework
Deliberate on the organizational framework for your outline. Traditional choices include Roman numerals, capital letters, Arabic numerals, and lowercase letters to distinguish various levels of hierarchy.
Commence with the Fundamental Segments
Initiate your outline with the core segments intrinsic to a research paper. These typically encompass:
Introduction
Literature Review
Methodology
Results
Discussion
Conclusion
References
Forge a Succinct Thesis Statement
Craft a thesis statement that is succinct yet profound, encapsulating the primary argument or focal point of your paper. Embed it at the outset, within the "Introduction" section of your outline.
Incorporate Supporting Elements and Substantiate with Evidence
Within each subsection, elucidate the supporting elements and underpin them with credible evidence. This evidence may manifest as quotations, statistics, illustrative examples, or any pertinent information fortifying your assertions.
Research Paper Outline Example
Here is an example of a research paper outline for a hypothetical research paper on the topic of "The Impact of Social Media on Mental Health."
a) Introduction
Hook and Background Information
Thesis Statement: The pervasive use of social media has significant effects on mental health, including both positive and negative impacts.
b) Literature Review
Overview of Social Media Usage Trends
Positive Effects on Mental Health
Social Support Networks
Positive Affirmations and Self-Esteem Boost
Cyberbullying and Harassment
Fear of Missing Out (FOMO)
Social Comparison and Envy
Gaps in Existing Research
c) Methodology
Research Design
Data Collection (Surveys and Interviews)
Sampling Method
Data Analysis
Statistical Techniques
Ethical Considerations
d) Results
Overview of Data
Positive Impact Findings
Statistical Analysis and Evidence
Negative Impact Findings
Statistical Analysis and Evidence
e) Discussion
Interpretation of Findings
Correlation vs. Causation
Implications for Mental Health
Recommendations
Social Media Awareness and Education
Mental Health Support Online
Limitations of the Study
Suggestions for Future Research
f) Conclusion
Recap of Thesis Statement
Summary of Key Findings
Overall Assessment of Social Media's Impact on Mental Health
g) References
List of all cited sources following a specific citation style (e.g., APA, MLA).
NOTE: This is just a sample outline
Research Paper Outline APA Format
Creating a research paper outline in APA (American Psychological Association) format follows a specific structure and style. Here is how to create an outline in APA format:
a) Title Page (Not Part of the Outline)
Your research paper outline should not have a title page. The title page is reserved for the actual research paper itself.
b) Abstract (Not Part of the Outline)
Similarly, the abstract is not included in the outline. It is a separate section that summarizes the key points of your research paper.
c) Introduction
i) Hook and Background Information
ii) Thesis Statement
d) Literature Review
i) Overview of the Field
ii) Previous Research and Studies
iii) Gaps in Existing Research
e) Methodology
i) Research Design
Participants
Materials
Procedure
ii) Data Analysis
iii) Ethical Considerations
f) Results
i) Presentation of Data
ii) Statistical Analysis
g) Discussion
i) Interpretation of Results
ii) Implications of Findings
iii) Limitations of the Study
iv) Suggestions for Future Research
h) Conclusion
i) Recap of Thesis Statement
ii) Summary of Key Findings
iii) Practical and Theoretical Implications
i) References
i) List of all cited sources in APA format.
j) Appendices (if applicable)
i) Include any supplementary material such as surveys, questionnaires, or additional data here.
Key Points to Remember:
Use a clear and concise writing style throughout your outline by following APA guidelines.
Ensure that each section and subsection is properly formatted with appropriate headings and subheadings.
Maintain a parallel structure throughout your outline. For instance, if you start a subsection with a noun, continue with nouns at that level.
Use Arabic numerals (1, 2, and 3) for sections and subsections and lowercase letters (a, b, c) for sub-subsections.
Be consistent with your formatting, including font size (usually 12-point Times New Roman), line spacing (usually double-spaced), and margins (usually 1-inch).
Include the full citation details of any sources you reference in your outline in the "References" section.
Summary
Ready to start crafting your research paper outline? We will provide research paper writing help. Whether you need an outline for a college research paper or want help with writing a research paper. Do not miss out on the opportunity to elevate your research paper writing skills and ensure your paper stands out.