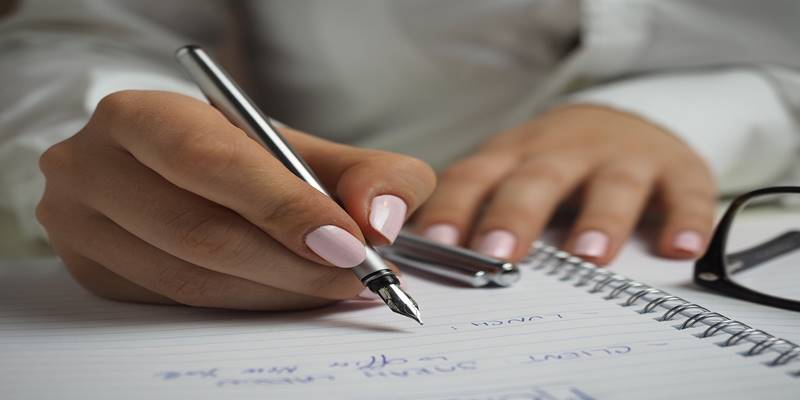 Welcome to our comprehensive guide on how to write an essay. If you have ever wondered what an essay is or need some expert tips to enhance your essay-writing skills, you have come to the right place. In this blog post, we will walk you through the process of crafting an exceptional essay, covering various types of essays, and even explore options like writing my essay for me, paying someone to do my essay, and where to find reliable essay writing help or buy essays. So, let us get started!
What is an Essay?
An essay is a written piece of work that presents a coherent and well-structured argument or discussion on a specific topic. It serves as a platform for the writer to express their thoughts, opinions, and ideas while engaging with the reader. Essays are not limited to academic settings; they can also be found in newspapers, magazines, blogs, and other forms of media.
Types of Essays
Essays come in various forms, each serving a unique purpose. Familiarizing yourself with the different types of essays will help you adapt your writing style and approach to suit the task at hand. Here are some common essay types you might encounter:
Narrative Essays
In narrative essays, writers tell a personal story or recount an experience. The aim is to engage the reader emotionally and often includes vivid descriptions, sensory details, and chronological order of events. Narrative essays may also convey a lesson or insight learned from the experience.
Descriptive Essays
Descriptive essays focus on painting a detailed picture of a person, place, object, or event. The writer uses sensory language and figurative expressions to create a strong sensory experience for the reader. The goal is to help the reader visualize and connect with the subject of the essay.
Expository Essays
Expository essays aim to provide factual information, explain a concept, or clarify a topic to the reader. These essays rely on research and evidence to present a balanced and comprehensive analysis of the subject. Expository essays are common in academic settings and often include a thesis statement, supporting evidence, and a logical progression of ideas.
Persuasive Essays
The primary goal of persuasive essays is to convince the reader to adopt the writer's viewpoint or opinion on a particular issue. Writers use logical arguments, emotional appeals, and persuasive language to sway the reader's opinion. Persuasive essays often include a call to action to prompt the reader to take a specific course of action.
Argumentative Essays
Similar to persuasive essays, argumentative essays require the writer to take a stance on a controversial topic. However, in argumentative essays, writers also acknowledge and refute opposing viewpoints with logical reasoning and credible evidence. The aim is to demonstrate the strength of their position and persuade the reader to agree with their argument.
How to Write an Essay
Choose a Topic: When starting your essay, either a teacher assigns a topic, or you have the freedom to choose one. If you can choose, opt for a subject that interests you or aligns with the assignment's objectives.
Create a Thesis Statement: Your thesis statement is the central idea or argument you will explore and support throughout the essay. Make it clear, concise, and placed in your introduction.
Outline Your Essay: Create a structured outline that includes an introduction, body paragraphs, and a conclusion. Subdivide the body paragraphs with main points and supporting evidence.
Write the Introduction: Begin with an attention-grabbing hook, provide some background information, and end with your thesis statement.
Body Paragraphs: Each body paragraph should start with a topic sentence that introduces the main idea. Use evidence, examples, and facts to support your claims. Remember to use transition words to ensure a smooth flow between paragraphs.
Understanding "Write My Essay for Me" Services
Essay writing services have become increasingly prevalent, providing a convenient solution for students facing overwhelming academic loads or needing assistance with complex topics. These platforms connect you with professional writers who specialize in various subjects and writing styles.
Pros:
Time-saving: The primary advantage of these services is the time they save, allowing you to focus on other pressing tasks.
Expert assistance: Skilled writers can offer valuable insights, enhancing the quality of your essay.
Customization: You can provide specific guidelines and requirements to ensure the essay meets your expectations.
Cons:
Plagiarism concerns: Some dishonest services may deliver plagiarized content, leading to severe academic consequences.
Cost: High-quality work demands reasonable compensation, making these services expensive for students on a tight budget.
Understanding "Pay Someone to Do My Essay" Services
Similar to "Write My Essay for Me" services, "Pay Someone to Do My Essay" platforms also cater to individuals seeking external help. However, these platforms often extend beyond academic writing and may include professional or creative writing projects.
Pros:
Versatility: These services can assist with a wide range of writing tasks, from academic essays to business proposals and creative pieces.
Convenience: Busy individuals or those facing writer's block can delegate their writing needs to experts.
Cons:
Quality concerns: The variability in quality among writers can be a concern, so choosing a reliable platform is crucial.
Ethical considerations: When using these services for academic purposes, consider the ethical implications and ensure compliance with your institution's policies.
Responsible Use of "Pay Someone to Do My Essay" Services
When considering "Pay Someone to Do My Essay" services, follow these responsible practices:
Confirm credentials: Verify the writer's qualifications and expertise to ensure they are suitable for your specific project.
Set clear expectations: Provide comprehensive instructions and communicate your desired outcomes to achieve the best results.
Proofread and edit: Always review the delivered work, making necessary edits or adjustments, ensuring it aligns with your style and tone.
Essay Writing Help
Writing an essay can be a challenging task, but with the right approach and guidance, you can create a well-structured and compelling piece of writing. Here are tips that will get you started:
Get familiar Essay Prompt
Before you begin writing, make sure you know essay prompt or question. Identify key points, the type of essay required (e.g., argumentative, expository, persuasive), and specific guidelines or word limits.
Conduct Research
Thoroughly research your topic using credible sources like academic journals, books, reputable websites, and other scholarly materials. Take notes and gather evidence to support your arguments.
Create your Outline
Organize your main ideas by creating an outline for your essay. Divide it into an introduction, body, and the conclusion paragraphs. Each section should have a clear purpose and flow logically from one to another.
Write a Strong Introduction
Start your essay with an attention-grabbing hook to engage the reader. Provide some background information on the topic and end the introduction with a clear and concise thesis statement that states the main argument of your essay.
Develop Well-Structured Body Paragraphs
Each body paragraph should begin with a topic sentence that introduces the main idea. Provide evidence, examples, and explanations to support your claims. Use smooth transitions to connect your ideas and maintain coherence.
How to use a "buy essay" service
When considering using a "buy essay" service, it's essential to approach the decision with caution and responsibility. While these services can be convenient, they also come with potential risks. Here are some crucial factors to consider before using a "buy essay" service:
Reputation and Credibility
Research the reputation of the essay writing service thoroughly. Look for reviews and testimonials from previous customers to gauge their experiences. Choose a service with a positive track record of delivering high-quality, original, and plagiarism-free essays.
Plagiarism and Originality
Plagiarism is a serious academic offense that can lead to severe consequences, including expulsion. Ensure that the service guarantees 100% original content. Reputable platforms should provide plagiarism reports or guarantees to reassure you of the essay's authenticity.
Confidentiality and Security
Ensure the service maintains strict confidentiality regarding your personal information and the details of your order. Verify that they have secure payment systems to protect your financial data.
Pricing and Payment
Compare the pricing structures of different services. Extremely cheap options may be a red flag, indicating low-quality work or potential scams. Choose a service with transparent pricing and secure payment options.
Ethical Considerations
If you are planning to use the essay for academic purposes, consider the ethical implications of using an external service. Ensure that it complies with your educational institution's policies and guidelines.
In Conclusion
Now that you have mastered the art of essay writing, you are well-equipped to tackle any essay assignment with confidence. Remember to choose an appropriate essay type, plan your structure, and back your arguments with credible evidence. Happy essay writing!
Ready to elevate your essay writing skills? Use our essay writing help! Contact our team today for expert guidance and support. Together, we can take your essays to the next level!