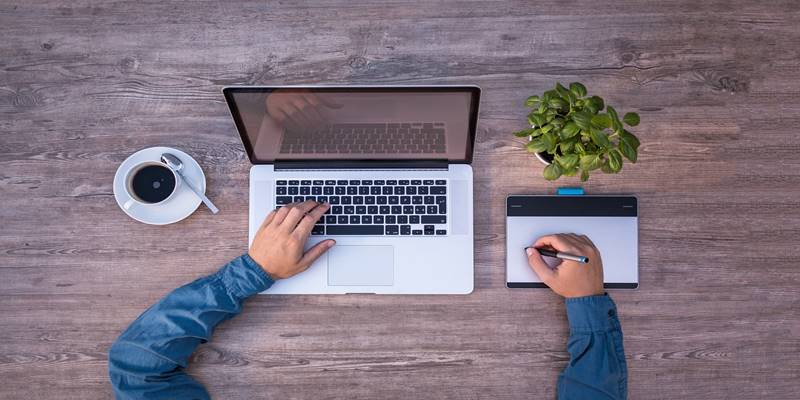 As a student, writing an illustration essay is part of your coursework. An illustration essay involves conducting research on a particular topic and coming up with evidence-based illustrations and examples that support the topic. This article gives you a guide on how to write an illustration essay.
What is an illustration essay? An illustration essay is a type of essay that contains evidence-based illustrations like statistics, diagrams, graphs, facts, or examples that support the subject matter of the essay. When writing an illustration essay coursework assignment, you have to write a clear thesis statement that describes what your essay will talk about. The illustration essay mainly gives specific and fact-based examples that support the illustration essay thesis.
How to Write an Illustration Essay Step by Step
Below is how to write an illustration essay step by step:
a) Choose a topic
When assigned an illustration essay, the lecturer may give a specific topic to write on or you may be required to choose the topic. If you are required to choose the topic, choose a topic you are interested in thus writing the essay will be easier. Brainstorm various topics and choose the one that you can compose a good illustrative essay on.
b) Conduct research
Before you start writing your illustration essay, conduct adequate research and come up with fact-based information and examples that support your topic. You can use primary and secondary sources of data to carry out the research. You should ensure you have all the required data and information that you can base your essay on before you start writing your essay.
c) Write an illustration essay outline
When conducting the research, you should write an illustration essay outline that you will use when you begin writing your essay. The illustration essay outline enables you to properly analyze the ideas from the research from the introduction through the body to the conclusion. In your illustration essay outline, write a brief summary of your introduction, write the body paragraphs with key points of the topic sentence, the background sentence, the research sentence, the analysis, and then the concluding sentence, and finally write a brief outline of the conclusion.
d) Write the introduction
You should start the introduction with a hook hence keeping the reader interested in reading your essay. You should introduce your essay's topic, state its importance, give the background information, and then write a well-defined thesis statement that describes what your essay will entail.
e) Write the body paragraphs
The body paragraphs describe and give illustrations of your topic extensively. You should start each paragraph with a unique subtopic that supports the thesis statement, then write mid-sentences giving evidence-based information and examples of the subtopic and finally write a concluding sentence that concludes the paragraphs. If the information discussed in one paragraph is carried to the next, use proper transitional words for the strategic flow of the paragraphs.
If you are required to illustrate the information in your essay in graphs, videos, images, figures, or diagrams, you should illustrate them immediately after the paragraph you described the information in or you can illustrate all of the illustrations at the end of the essay.  You should always ensure you correctly illustrate the diagram, graphs, images, videos, or figures.
f) Write the conclusion
The conclusion is the summation of the whole illustration essay. You should mention the illustration essay thesis, summarize the key concepts in the body paragraph and write a concluding sentence that completes the whole essay. You should not introduce new information in the conclusion.
g) Write the references
After completing your essay, you should write the references of the academic sources you cited your essay from. The references should be written according to the writing format instructed to use.
h) Proofread your essay
Once you have completed your essay, proofread it several times to avoid any mistakes. You can run it through Grammarly to remove any wording and spelling mistakes. You should always ensure your illustration essay is your original work to avoid penalization due to plagiarism.
Using the format above, you will be able to compose a good illustration essay. If you need to learn more about how to write an illustration essay, you can research an illustration essay or process essay examples to get a better understanding.
Importance of Illustration Essay
An illustration essay enables the reader to clearly understand a certain concept in depth. The illustrations and examples used in the essay enable the reader to gain fact-based information on a particular topic. An illustration essay is usually direct to the point and has precise examples hence it's easier for the reader to understand the information from the essay.
Writing an illustration essay boosts the creativity and writing skills of the student. When writing an illustration essay, the student is required to conduct extensive research and creatively analyze the information from the research in the entire essay. This enables the student to learn more evidence-based information about a particular topic.
Tips for writing a good illustration essay
Below are the tips for writing a good illustration essay:
a) Gather evidence-based information
Before you start writing your illustration essay, you should research evidence-based information about the topic of discussion. Always ensure you use credible academic materials and properly cite them. You can also collect raw data using primary sources of data like interviews and carry out statistical analysis to get the results of the study.
b) Be precise
When writing your illustration essay, you should be precise and to the point. Avoid unnecessary long explanations. You should always give specific illustrations and examples that are easy to understand.
c) Write a short essay
In most instances, the number of words for the illustration essay is stated and in case they are not, you should write a few pages essay. You should try to present a precise and direct-to-the-point essay. Use illustrations that the reader can easily grasp instead of writing unnecessary long illustrations.
Illustration Essay Sample
Below is an illustration essay sample:
Strategies to incorporate in everyday practice to assist with health literacy
 Health literacy is a problem in the modern healthcare system. Alternately, using simple language when speaking with patients is one of the tactics that can be implemented into routine practice to aid in improving health literacy. In addition, use straightforward inquiries and avoid technical medical jargon when prescribing medication to patients. This makes it easier for the patients to communicate their thoughts and comprehend their medical recommendations and the lifestyle modifications they should do to recover from their illness. This paper focuses on the strategies to incorporate into everyday practice to assist with health literacy.
Health professionals should receive adequate health literacy training. This makes it possible for them to properly communicate with patients who have varying levels of health literacy. They can use the Teach Back communication technique to test a patient's comprehension and ask them to repeat what you told them in their own words (Talevski et al., 2020). This improves communication between the patient and the healthcare professional.
The use of visual aids promotes health literacy since all patients can more easily remember health information when it is presented visually rather than when it is written. Additionally, it makes it easier for illiterate patients to comprehend the information that is visually given. This enables all patients to get quality healthcare services regardless of their literacy level.
Giving patients a nice, judgment-free environment thus creating a welcoming and conducive environment. As a result, patients are more able to freely discuss their health concerns with their healthcare providers and have faith in the advice and recommendations they get. This leads to better provision of patient care.
In general, there are various strategies to incorporate into everyday practice to assist with health literacy. Most people struggle to grasp health information, but this problem can be resolved by health professionals talking in an understandable manner, creating a conducive environment, and using a visual aid to help patients to understand their illnesses and how to treat them. This will raise the degree of health literacy, which will enhance the healthcare system.
The above sample shows how to write an illustration essay. After completing your essay, always write the references.
Topics for Illustration Essays
When writing your illustration essay, you should choose an illustration essay topic for your paper. Below are illustration essay ideas you can choose from:
How to maintain a healthy lifestyle?
What is the role of a non-profit organization?
Why do people get addicted to substances?
Illustrate how the doctor-patient relationship is important
Describe how to cope with anxiety personality disorder
Key tips to have a successful career
How to make a city clean
How can you get a gun license?
Illustrate how deforestation causes global warming
How to avoid procrastination
How the government can help the homeless
How to maintain high credit scores
Illustrate how to reduce poverty levels in Africa
How has Medicare impacted the healthcare system
To sum up
Writing an illustration essay requires a lot of research and analysis of evidence-based illustration which can be challenging to many students. You can use this article as a guide to writing a good illustration essay. If you need help with your illustration essay, we provide professional coursework writing services.