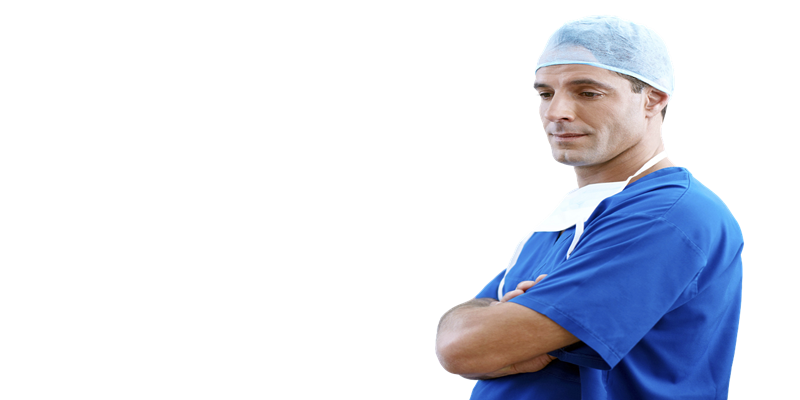 In this essay, we will delve into the importance of leadership in nursing, explore various leadership styles, and discuss the crucial role of nursing leaders in driving evidence-based practice and managing healthcare delivery. Furthermore, we will touch upon the significance of reflection in nursing leadership development and provide insights into structuring a reflective essay on this vital aspect of nursing practice. As we embark on this journey, we aim to illuminate the multifaceted nature of leadership within the nursing profession, emphasizing its indispensable role in shaping the future of healthcare.
What is leadership in a nursing essay?
Leadership in nursing goes beyond the traditional notions of authority and hierarchy. It encompasses a set of qualities, behaviors, and skills that empower nurses to guide, motivate, and inspire others. Effective nurse leaders are not only proficient in clinical knowledge but also possess exceptional communication, critical thinking, problem-solving, and decision-making abilities. They strive to create an environment that fosters collaboration, encourages professional growth, and promotes patient-centered care. This article discusses leadership skills in nursing essay assignment.
The Importance of Leadership in Nursing
Enhancing Patient Outcomes
Nurse Leaders are instrumental in promoting patient safety, quality care, and positive health outcomes. Through their leadership skills, they facilitate effective communication, ensure seamless coordination among healthcare professionals, and advocate for evidence-based practice. They inspire their team members to provide compassionate and holistic care, ultimately improving patients' experiences.
Promoting Teamwork and Collaboration
Effective leadership in nursing cultivates a culture of teamwork and collaboration. Nurse leaders encourage open communication, respect diverse perspectives, and promote interdisciplinary collaboration. By fostering a supportive environment, they empower their team members to work harmoniously together, leading to improved patient care and staff satisfaction.
Nurturing Professional Development
Nurse leaders understand the importance of continuous learning and professional development. They provide mentorship, guidance, and support to their team members, helping them acquire new skills and knowledge. By investing in their staff's growth, nurse leaders enhance the overall competence and confidence of the nursing workforce.
Influencing Change and Innovation
In today's healthcare landscape, nurse leaders play a crucial role in driving change and embracing innovation. They advocate for improvements in healthcare policies, protocols, and procedures, ensuring that nursing practice aligns with the latest research and evidence. By embracing new technologies and approaches, they contribute to the advancement of healthcare delivery and patient outcomes.
Advocating for Patients and the Profession
Leadership in nursing extends beyond the confines of the healthcare setting. Nurse leaders act as advocates for both their patients and the nursing profession. They promote patient rights, engage in policy discussions, and work towards ensuring equitable access to healthcare services. Moreover, they represent and elevate the nursing profession, fostering its recognition and influence in the broader healthcare landscape.
Understanding Transformational Leadership in Nursing
Transformational leadership style goes beyond transactional exchanges and focuses on inspiring and motivating members to reach their full potential. It involves four key components: idealized influence, inspirational motivation, intellectual stimulation, and individualized consideration. Transformational leaders inspire their team members by setting high standards, fostering innovation, encouraging professional growth, and cultivating a sense of purpose and shared vision.
Exploring Leadership Styles in Nursing
Here are different leadership styles in nursing, highlighting their characteristics, strengths, and implications for nursing practice.
Transformational Leadership
This style is characterized by leaders who motivate or inspire their teams to achieve exceptional results. Transformational leaders are visionaries, fostering a sense of purpose and commitment within the nursing staff. They encourage innovation and are open to new ideas. However, this style may require a considerable amount of time and energy.
Transactional Leadership
Transactional leaders focus on structured processes and rewards. They establish clear expectations and consequences, which can be beneficial in ensuring compliance with protocols and procedures. However, this style may not be as effective in promoting creativity or intrinsic motivation among nurses.
Servant Leadership
Servant leaders give priority to the needs of their team members and patients above their own. They demonstrate empathy, humility, and a dedication to service. This style fosters a positive work environment but may require strong assertiveness to address challenges effectively.
Laissez-Faire Leadership
Laissez-faire leaders offer autonomy to their nursing teams, allowing them to make decisions independently. While this style may empower experienced nurses, it may not be suitable for all situations, as it requires a high level of self-motivation and expertise.
Democratic Leadership
This style involves collaborative decision-making, where leaders and team members collectively contribute to choices and solutions. It can promote engagement and creativity among nursing staff, but it may not always be feasible in time-sensitive or crises.
Authentic Leadership
Authentic leadership centers on the leader's genuine self-expression, transparency, and integrity. Authentic leaders are self-aware, display moral courage, and act in alignment with their values. They build trust and credibility by being honest, open, and consistent in their actions.
A Reflective Essay on Leadership in Nursing
A reflective essay on leadership in nursing involves introspection and personal reflection on one's experiences, challenges, and growth as a nurse leader. Here is an example of how such an essay can be structured.
a) Introduction
The introduction sets the stage for the reflective essay and provides an overview of leadership in nursing. It introduces the topic and highlights the purpose of the essay: to reflect on personal experiences and insights regarding leadership in the nursing profession.
b) Body Paragraphs
The body paragraphs form the core of the reflective essay and present the writer's reflections, experiences, and analysis. Each paragraph focuses on a specific aspect or experience related to leadership in nursing. Here are some elements that can be included:
Leadership Experiences
Leadership Style and Values
Challenges and Lessons Learned
Impact on Others
Growth and Development
c) Conclusion
The conclusion summarizes the key insights, reflections, and lessons learned throughout the essay. Reinforce the importance of self-reflection in leadership development and highlight the continuous learning and growth that comes with being a reflective leader in nursing. Emphasize the significance of leadership in improving patient care, fostering a positive work environment, and shaping the future of healthcare. Using the structure above you will be to write a reflection paper on leadership in nursing.
Examples of nursing leadership essay topics
Here is a list of nursing leadership essay examples:
Transformational Leadership in Nursing
Servant Leadership in Nursing
Authentic Leadership in Nursing.
Leadership and Teamwork in Nursing
Leadership in Nursing Education
Nursing Leadership in Times of Crisis
Leadership and Quality Improvement in Nursing
Nursing Leadership and Evidence-Based Practice
Nursing leaders play a critical role in fostering a culture of EBP within healthcare organizations. They provide guidance, support, and resources to facilitate the adoption and implementation of evidence-based interventions and guidelines. By championing EBP, nurse leaders contribute to the delivery of safe, effective, and patient-centered care.
a) Creating a Culture of Inquiry
Effective nursing leadership creates a good environment that promotes curiosity, questioning, and critical thinking among nursing staff. They encourage nurses to seek evidence to support their practice, challenging traditional approaches and facilitating a culture of continuous learning.
b) Providing Resources and Education
Nurse leaders recognize the importance of providing resources and education to support EBP. They ensure access to current research, databases, and clinical guidelines, allowing nurses to stay updated with the latest evidence.
c) Facilitating Collaborative Decision-Making
Leadership that promotes EBP emphasizes collaborative decision-making. Nurse leaders engage interdisciplinary teams, involving nurses, physicians, researchers, and other stakeholders, in discussions about implementing evidence-based interventions. By valuing diverse perspectives and expertise, nurse leaders facilitate the incorporation of multiple viewpoints into practice, resulting in improved patient care.
d) Overcoming Barriers to EBP Implementation
Nurse leaders play a crucial role in addressing barriers to the implementation of EBP. They address resource constraints, time limitations, and resistance to change by advocating for necessary support and engaging stakeholders in the change process.
e) Monitoring and Evaluation of EBP Outcomes
Nurse leaders are responsible for monitoring and evaluating the outcomes of EBP implementation. They ensure that evidence-based interventions are integrated into practice and measure their impact on patient outcomes.
Leadership and Management in Nursing
The relationship between leadership and management in nursing is vital for the effective delivery of high-quality patient care. While leadership and management are distinct concepts, they are interconnected and mutually supportive within the nursing profession.
Leadership inspires and influences individuals, fostering a culture of excellence and patient-centered care. Management ensures the efficient utilization of resources and the coordination of workflows to achieve organizational goals. Collaborative efforts between leaders and managers result in improved patient outcomes, staff engagement, and organizational success. By recognizing the interdependence of leadership and management, nurses can effectively navigate the complexities of healthcare delivery and contribute to the provision of high-quality care.
Conclusion
Leadership skills are indispensable for nurses who aspire to make a significant impact on patient care. Remember, your leadership journey is ongoing. Embrace the challenges, seize the opportunities, and continue to grow as a leader in the dynamic and rewarding field of nursing. If you need help with your nursing assignment, we provide nursing assignment help.